​

New Bike Inventory
All bikes listed are current in stock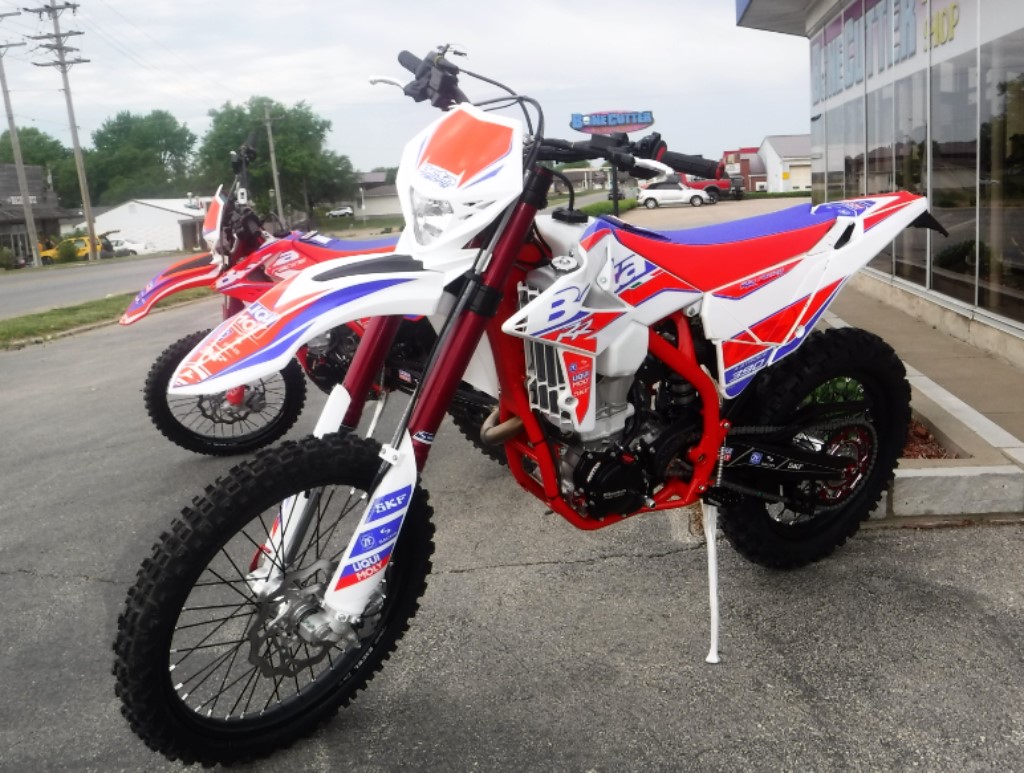 To see additional photos of the bike please click on the picture.
Dual map switch

New & improved computer

Silver Excel wheels

Oil injection

$7,800    
   1 IN STOCK!
Race Edition

Black Excel Wheels

New & improved computer

Closed Cartridge sachs forks

Dual Map Switch

$8,499
  2 IN STOCK!
OUT THE DOOR PRICE
Race Edition

224 lbs wet weight, no fuel
Sachs Closed Cartride Fork




2018 Beta 390 RR-S

​   
$9,799
  1 IN STOCK!
2018 Beta EVO 300 4T
Heavier flywheel for smooth power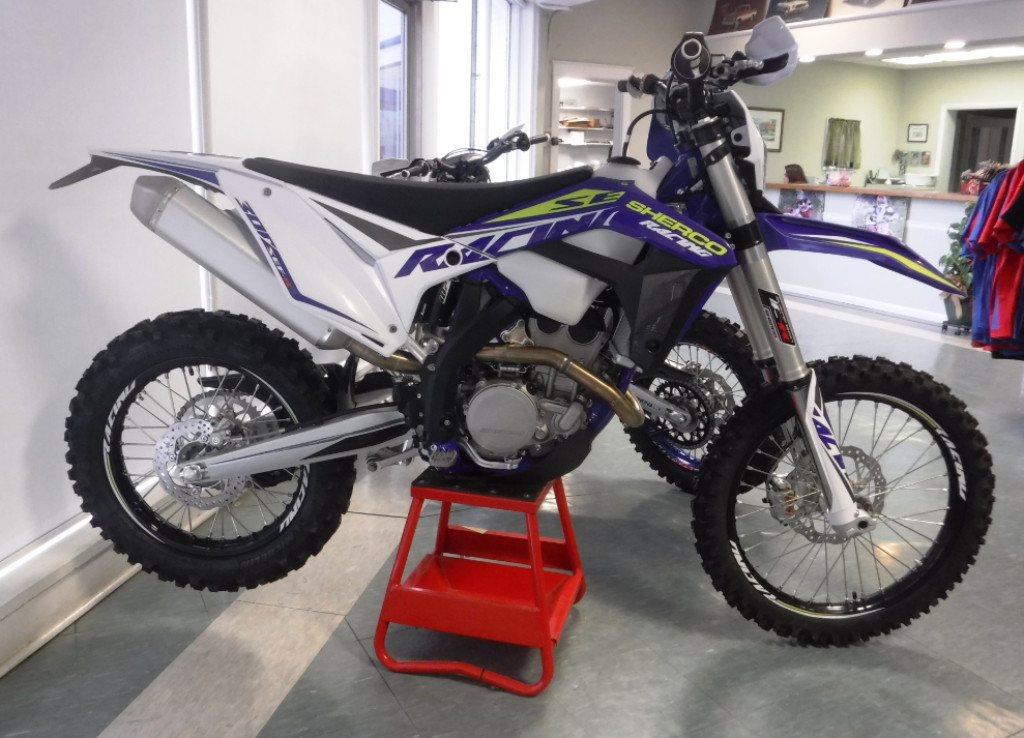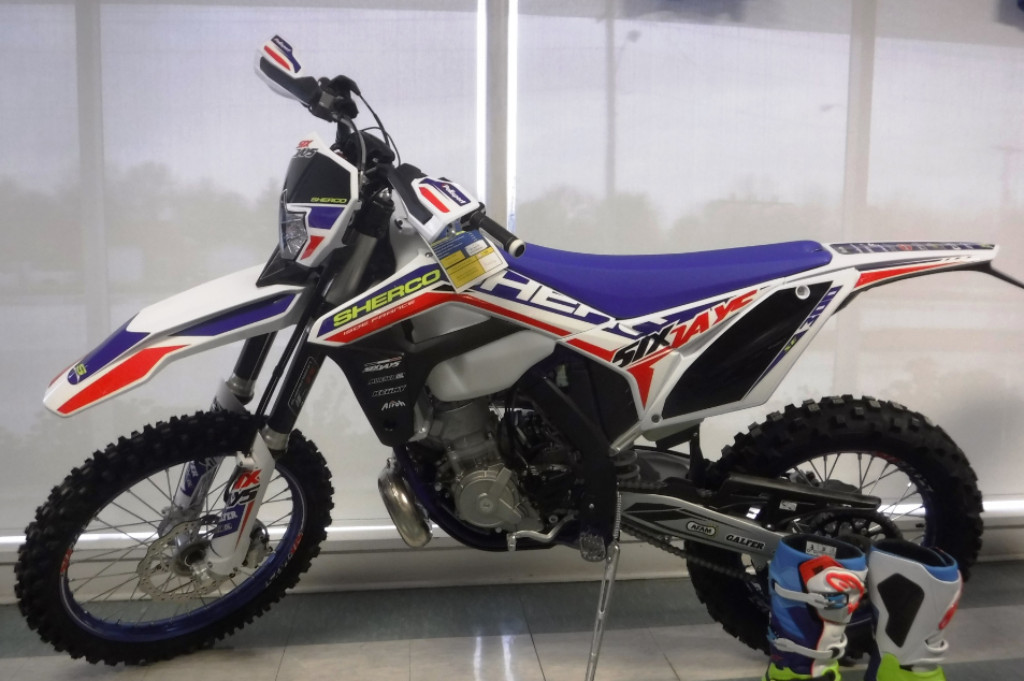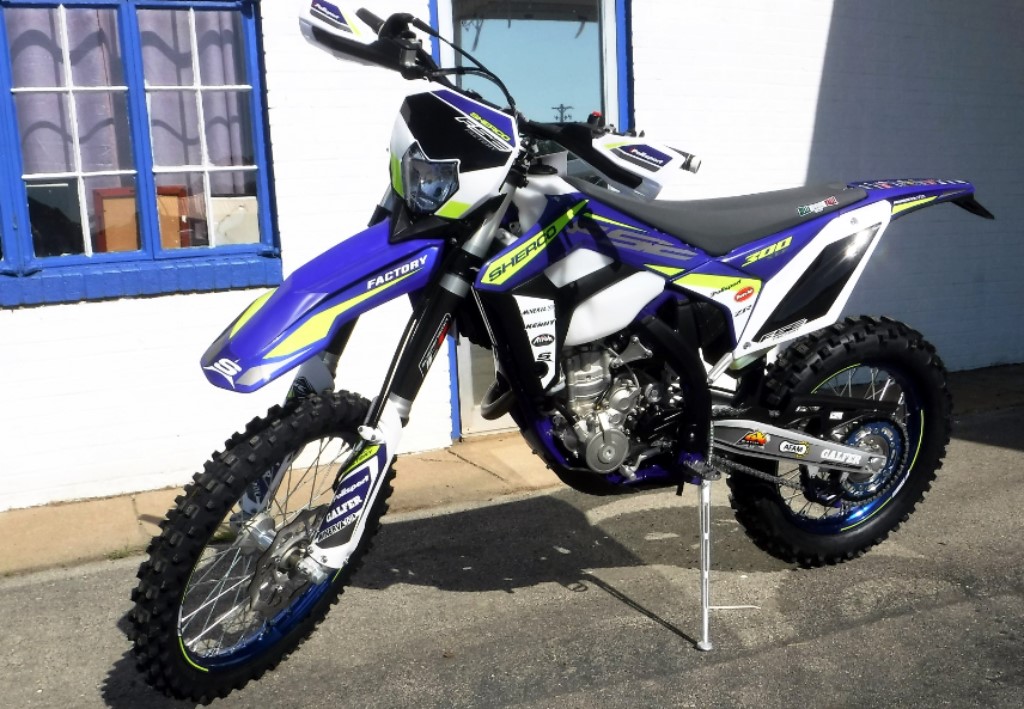 2018 Sherco 300 SE-F Racing 

Better seat grip material
Plastics are more flexiable
​
$9,800
  1 IN STOCK!
2018 Sherco 300 SE Six Days               
    Anodized Blue Excel wheels    

2018 Sherco 300 SE-F Factory
Akrapovic Complete Exhaust System
Anodized Blue Excel wheels
​
$10,600
  2 IN STOCK!



2018 Sherco 300 SEF Racing

​Comes with bibs & handgaurds
2016 Beta 390 RR Race Edition
Ready to ride

Has Samco hose kit & rear disc guard
$5,900



234 lbs dry weight

Black plastics w/ custom graphics

Closed Cartridge Sachs Forks

Set up with guards & ready to race
New piston, rod, and crank
​Tires are in good condition 
New 300 Kit Piston & Cylinder
Closed chamber forks - not 4CS
​Loaded with extras & guards
Comes with 2 large boxes of parts & extra rear wheel


2014 Honda CB500F

Like new condition

Fun to ride

3,500 miles

2015 Suzuki DRZ 400


2,800 miles

 RR Model:​​

Beta did lots of updates to the exsisting RR's
 and was able to make lots of improvements
 while still shaving 10+ pounds.
electric start




oil injection




dual map switch

​

48mm Sachs fork & Sachs shock




The 250 & 300 each weigh in at 224 lbs




6 month warranty



NEW BIKES AVAILABLE FOR ORDER

2018 Beta Xtrainer

35.8" seat height

dry weith 216 lbs

 6 speed


electronic oil injection



2.25 gallon gas tank


18" rear tire; 21" front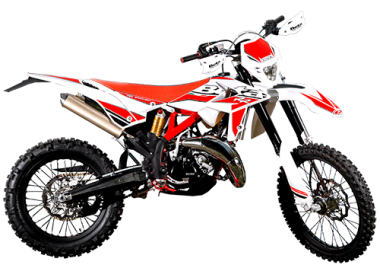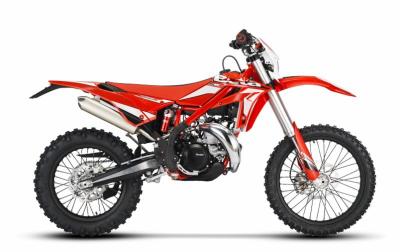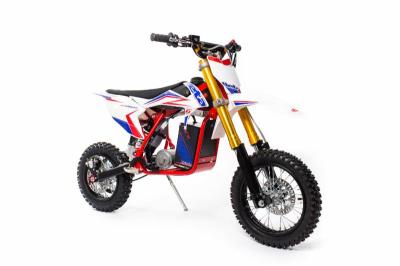 2018 Beta Xtrainer 300 2T

 RR-S Model:​​

These are premium dual sport
 bikes that
feature special touches such as:
 RR Race Model:​​

 The RR Race edition motorcycles share the  

 same platform (chassis & engines) as the 
 RR models with the following upgrades:

48mm Sachs closed forks

oversized anodized foot pegs

red anodized billet oil cap & chain adj

anodized red rear sprocket

quick release front axel pull

Excel wheels


special race graphics




6 month warranty



2018 Beta Minicross - E

Modern suspension

electric motor

bike weight = 94 lbs

suited to kids ages 7-11


extra battery included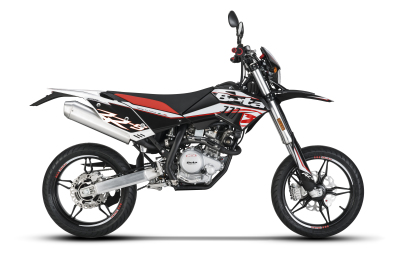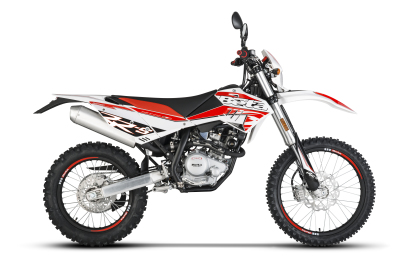 2018 Beta 125 RR-S 2T  Supermoto
BETA  CHANGES FOR 2019:​​

RR

* ZF Sachs Forks & Shock * New ECU

* Larger diameter clutch actuator
*New BPV Exhaust valve and springs kit (300cc only)
*Stiffer Clutch Cover (125cc only)
RR-S

*Larger diameter clutch actuator​​​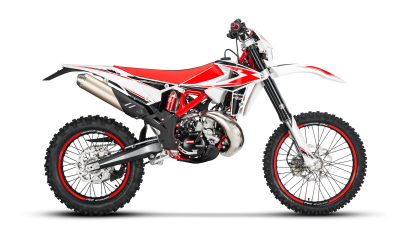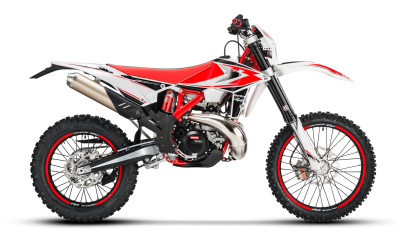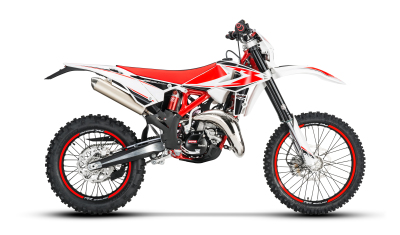 2019 Beta 200 RR 2T ​​

         ETA Late October 2018

2019 Beta 250/300 RR 
        IN STOCK 

AVAILABLE TO ORDER NOW

2019 Beta 200 RR

Oil injection

Electric Start

Low weight

Extremely good handling

6-speed dog box transmission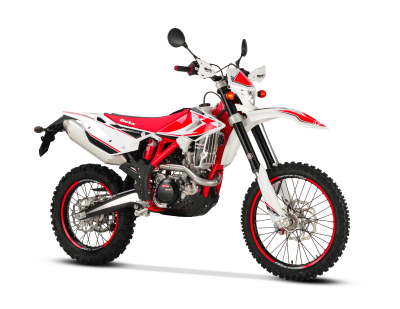 2019 Beta RR-S

350/390/430/500 ​

$10,299/$10,399/$10,499/$10,599

Dry weight for all Beta Trial's bikes is 143 lbs - 155.5 lbs
2018 Beta Trial Bike Models:


​EVO 250 2t $7699
EVO 300 $7899
EVO SPORT 250 $8099
EVO SPORT 300 4T $8399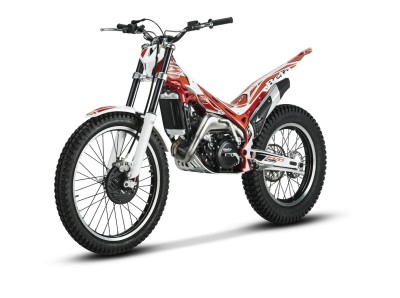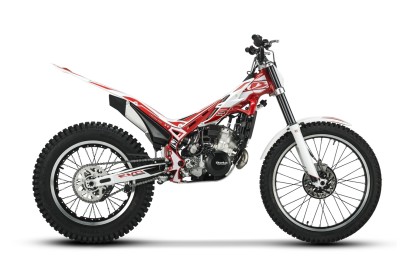 ​

Models available for inexperienced riders all the way to very experienced riders!
Beta has been making trials bikes since the mid 1980's, with lots of success throughout the years.
Accessories

You'll find our shelves loaded down with lots of supplies & bling.